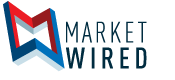 NAPEC Inc. Announces Completion of the Arrangement With an Affiliate of Oaktree
/EINPresswire.com/ -- DRUMMONDVILLE, QUEBEC--(Marketwired - Feb 14, 2018) - NAPEC Inc. ("NAPEC" or the "Company") (TSX:NPC) announced today the successful completion of the previously announced statutory arrangement under the Canada Business Corporations Act (the "Arrangement") pursuant to which 9370-0219 Québec Inc. (the "Purchaser"), a company organized by Oaktree Capital Management, L.P. ("Oaktree"), acquired all of the issued and outstanding common shares of NAPEC for $1.95 in cash per share (the "Consideration"). In addition, each warrantholder of the Company will receive a cash payment equal to the amount (if any) by which the Consideration exceeds the exercise price of such warrant.
The Purchaser has delivered to Computershare Trust Company of Canada ("Computershare"), the depositary for the Arrangement, sufficient funds to enable it to make payments to the former shareholders and warrantholders (collectively, the "Securityholders") in accordance with the terms of the Arrangement. Payment to the Securityholders will be made by Computershare as soon as reasonably practicable following the date hereof.
Letters of transmittal have been mailed to registered Securityholders and are also available under the profile of NAPEC at www.sedar.com. The letter of transmittal explains how registered Securityholders can deposit and obtain payment for their securities. Registered Securityholders must return their duly completed letters of transmittal to Computershare in order to receive the consideration to which they are entitled for their securities. Non-registered Securityholders should carefully follow the instructions from the broker, investment dealer, bank, trust company, custodian, nominee or other intermediary that holds securities on their behalf.
As a result of the transaction, it is anticipated that the common shares of the Company will be de-listed from the Toronto Stock Exchange at the end of trading on or about February 16, 2018 and the Company will apply to cease to be a reporting issuer in all the provinces and territories of Canada.
Luc Reny, Chairman of the Board, said "On behalf of all the members of the board of directors of NAPEC, I would like to thank all shareholders for their support over the years and congratulate the management of NAPEC for their exceptional achievement and wish them continued success in the years to come."
Overview of the Company
NAPEC is a company operating in the energy sector. The Company is a leading provider of construction and maintenance services to the public utility and heavy industrial markets, mainly in Quebec, Ontario and the eastern United States. NAPEC and its subsidiaries build and maintain utility electrical and natural gas transmission and distribution systems and related energy infrastructure. The Company also installs gas‐powered and electric‐powered heavy equipment for utilities, gas‐fired industrial power plants and petrochemical facilities in North America. The Company also offers environmental construction and road matting services. Additional information on NAPEC can be found in the SEDAR database (www.sedar.com) and on the Company's website, at www.napec.ca.
About Oaktree
Oaktree is a leader among global investment managers specializing in alternative investments, with US$100 billion in assets under management as of December 31, 2017. The firm emphasizes an opportunistic, value‐oriented and risk‐controlled approach to investments in distressed debt, corporate debt (including high yield debt and senior loans), control investing, convertible securities, real estate and listed equities. Since its inception in 1995, Oaktree's Power Opportunities strategy has focused exclusively on providing capital to leading companies that provide equipment, services, software and infrastructure used in the electric power and natural gas industries. Headquartered in Los Angeles, Oaktree has over 900 employees and offices in 18 cities worldwide. For additional information, please visit Oaktree's website at www.oaktreecapital.com.
Statement on Forward-Looking Information
This press release may contain forward‐looking statements that involve risks and uncertainties. All statements other than statements of historical facts included in this press release, including statements regarding the prospects of the industry and prospects, plans, financial position and business strategy of NAPEC, may constitute forward‐looking statements within the meaning of Canadian securities legislation and regulations. Forward‐looking statements generally can be identified by the use of forward‐looking terminology such as "may", "will", "expect", "intend", "estimate", "anticipate", "plan", "foresee", "believe" or "continue", the negatives of these terms, variations of them and similar expressions.
The forward-looking statements in this document reflect the Company's expectations on the date hereof and are subject to change after that date. The Company expressly disclaims any obligation or intention to update or revise any forward-looking statements, whether as a result of new information, future events or otherwise, unless required by applicable securities laws. Although NAPEC believes that the expectations reflected in these forward‐looking statements are reasonable, it can give no assurance that these expectations will prove to have been correct.

Powered by


EIN Presswire does not exercise editorial control over third-party content provided, uploaded, published, or distributed by users of EIN Presswire. We are a distributor, not a publisher, of 3rd party content. Such content may contain the views, opinions, statements, offers, and other material of the respective users, suppliers, participants, or authors.
Submit your press release